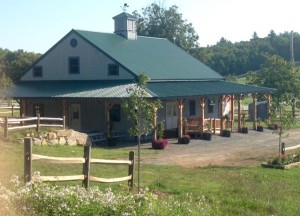 August, 2015
Dear Friends,
  We will be opening for the apple picking season on Friday, August 28 at 10:00 am!  We will be picking Ginger Gold and Paula Red apples!
Please call us at (978) 838-2400 to schedule school or group tours!
              Be sure to check us out on Facebook for up to the minute news and updates!
See you at the orchard!
Gerard & Sheila Beirne and Children