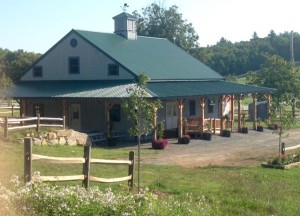 October 13, 2015
   We are picking Jonagold, Macoun, Mutsu, Golden Supreme, Gala, Cortland and Macs this week.
We have cider donuts!
The Berlin Orchards 40 lb. Utility Box is for sale now.  This is a box of apples perfect for baking and cooking.  It costs $25.00.
  We have honey, jams, jellies, sauces and preserves, locally pressed cider and locally grown squash in the farm store.
Visit the pumpkin patch for the perfect carving or sugar pumpkin.
Please call us at (978) 838-2400 to schedule school or group tours!
Due to safety and sanitary reasons dogs are not allowed in the orchard.
              Be sure to check us out on Facebook for up to the minute news and updates!
                                                                                                                          See you at the orchard!
Gerard & Sheila Beirne and Children